Taste New Zealand's Bottled Poetry: A Guide to the Finest Vegan Wines in NZ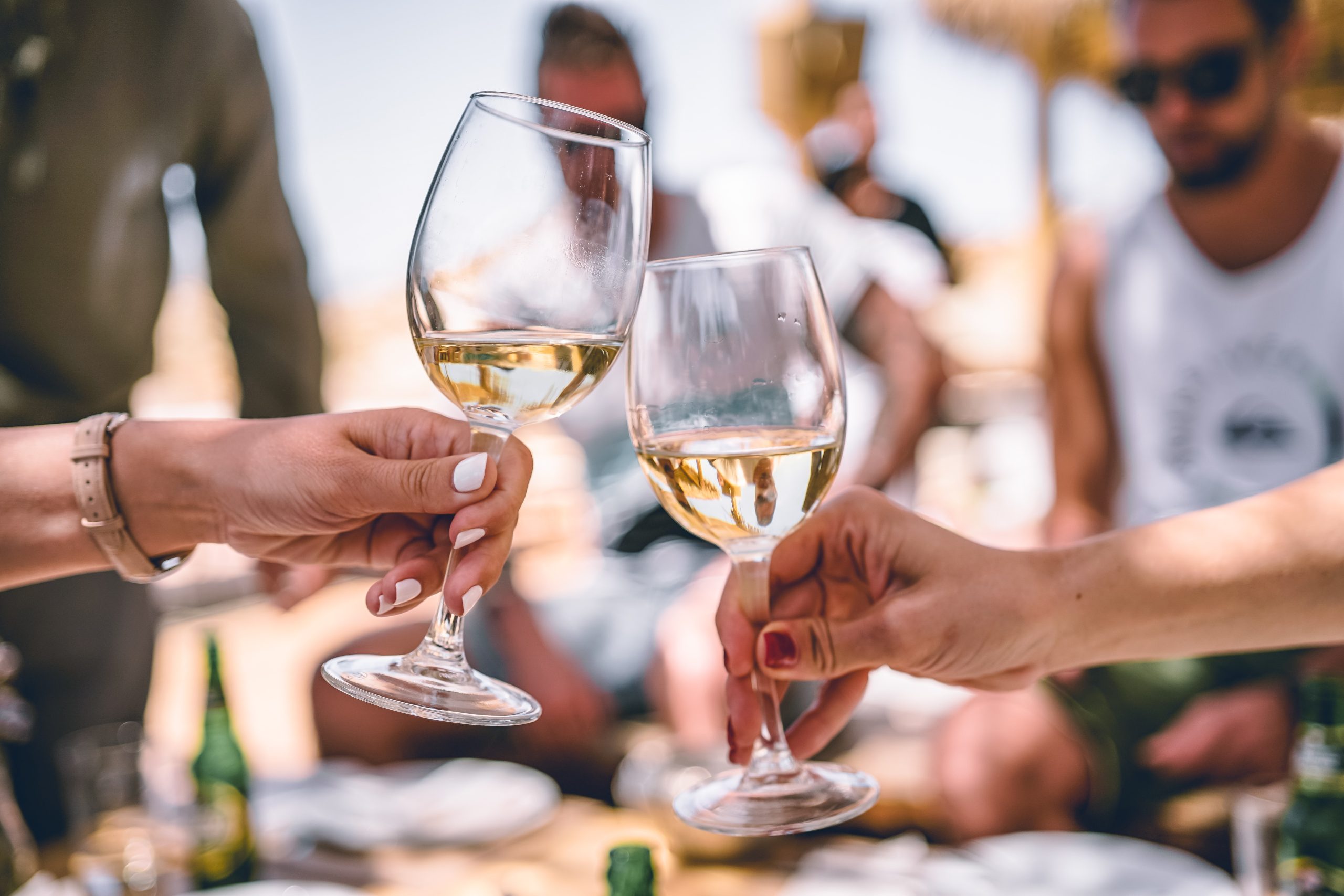 The wine in New Zealand is exotic, refreshing, and appealing to anybody who likes fine white and red wine. The island state provides the noble grape varieties with a one-of-a-kind environment and "Middle-earth"-like stunning scenery.
Even though it is still relatively new, New Zealand has joined the exclusive group of wine-producing countries. The country is known for its strong and grassy vegan wines, which are not only highly regarded but also delicious.
However, wine, the juice of fermented grapes, appears to be vegan to many, but this is not always the case. You are right to assume so, given that grapes lack hooves and snouts.
But, many wines may include residues of animal products added through the "fining" procedure, in which brewers add fining substances to clarify and lighten wine. One can trace these animal products even in bottled wine.
Thus, if you are a vegan, or want to try out vegan wines, this guide will help you to find the best vegan wines in New Zealand.
Vegan Wines NZ vs. Regular Wines 
It turns out that the majority of wine producers use casein, a kind of enzyme found in milk, and eggs as fining compounds in their wines, which most vegans try to avoid.
These items are used to remove microscopic sediment fragments that are not eliminated during the standard wine filtering procedure. Although these ingredients aren't used to make wine directly and can't be tasted in the finished product, the wine may include their traces.
Vegan wineries in New Zealand use other fining agents like pea-protein, limestone, carbon, or bentonite clay instead of animal-based ingredients. Many like to leave the residual particles in the wine and allow them to settle to the bottom, allowing the rest to filter.
Know Your Wines: How to Tell Vegan Wines Apart from The Rest 
Earlier, you would have had to contact the winemakers to know whether your wine was vegan or not. Fortunately, it's much simpler to figure out if a wine bottle is vegan-friendly nowadays.
If fish, eggs, or dairy are included, wine bottles in New Zealand must carry an allergy notice. In general, if you're looking for vegan wine, seek out "vegan friendly" or formal vegan certification.
Best Vegan Wines NZ: Selection of Some of The Finest Wines in New Zealand 
We've briefly discussed what vegan wines are and how you can spot one easily. Now, let's look at some of the best vegan wines that are sure to satisfy your wine cravings.
Stoneleigh Sauvignon Blanc, 2018, Marlborough 
This $15.99 label is one of Marlborough's most well-known brands, Stoneleigh. According to Sustainable Winegrowing NZ, their entire portfolio is 100% vegan and 100% sustainable.
The company provides plant-based and morally aware sauvignon blanc aficionados with even more cause to rejoice. The wine has all of the hallmark characteristics: a lively tropical joyride with passionfruit and melons, grass, lemon zest, and gooseberry.
Those who pay close attention may detect some slight herbaceous and earthy flavors. In any case, the result of this bottle will undoubtedly be relaxation and enjoyment.
See No Evil Organic Rosé, 2019, Multi-regional 
No Evil wines are excellent examples of how ethically produced, low-intervention vegan wines do not have to be expensive. The grapes for this $16 bottle come from South Australian-certified organic vineyards, and the wines are completely additive-free except for a trace quantity of sulfur added during bottling.
This patio pounder is made up of grenache, shiraz, and a touch of crimson cabernet, and it's brimming with melons, rose blossoms, red berries, and cream. This vegan wine strives to please, and it succeeds admirably.
Akarua Pinot Noir, 2018 
This $21.15 bottle became the new pride of Akarua, Central Otago. The new Akarua label celebrates and highlights the fruits of the magnificent "25 Step Vineyard" in the Pisa sub-regions, which is the only source of a Pinot Noir vineyard.
After being fermented dry, the wine was carefully put into aged oak barrels for approximately 10 months before combining and capping in February, where it stayed in the vineyard for a while until distribution.
This vegan wine will greet you in your glass with a beautiful deep red color with a crimson tint. Aromas of red ripe cherries, cranberries, wild red plums, dried herbs, and faint wild bramble captivate the nose.
The wine also has an attractive textural quality that highlights all of those juicy red fruits. You'll also get a subtle hint of vanilla wood encased in fine tannins and controlled acidity, giving the wine energy and a lasting aftertaste.
Stefano Lubiana Brut Reserve, NV, Derwent Valley
Those looking for exquisite and refined sparkling vegan wines in NZ need to look no further.
One sip of Steve and Monique Lubiana's multi-vintage brut reserve explains why they are widely recognized as standard.
In the wine, you'll taste the radiant combination of organic estate-grown chardonnay and pinot noir: a tapestry of crisp red apples, lemon zest, toasts, and honey, with a deep richness from two years on lees.
This $42.80 bottle is excellent value for money and a great pick for special occasions.
Matawhero Single Vineyard Gisborne Chardonnay 
This exquisite vegan wine uses grapes from Tietjen's estate in Gisborne's Hexton Hills, or the "Golden Slope" area. This vineyard was chosen for its long tradition of providing quality Chardonnay.
The grapes are mechanically harvested at night when they are at their peak of freshness and flavor. There was no antioxidant applied, enabling the inherent phenolics of Chardonnay to oxidize.
This rich wine looks like pale straw in color with bright golden highlights. You'll notice the aroma of ripe melons and peaches with a touch of fig notes and butterscotch. And all these things make this $23.99 vegan wine a must-try in New Zealand.