Go Vegan in New Zealand: Top 10 Mouthwatering Easy-ingredient NZ Vegan Recipes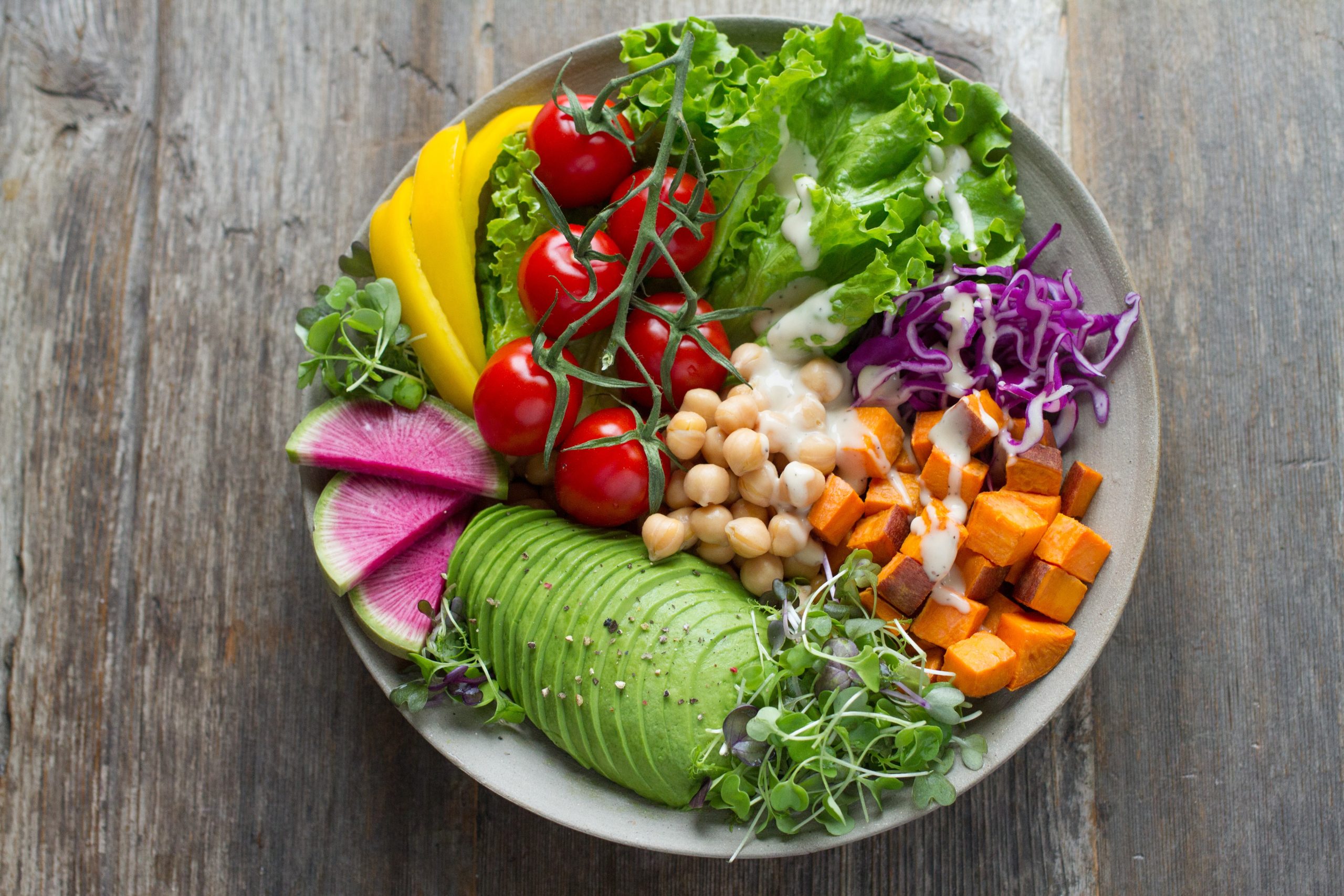 It's hard to put away a plate of steaks—I know, right? However, if you want to get a taste of authentic New Zealand, you must try some of the vegan dishes this beautiful country offers.
Research indicates that New Zealand is one of the top 5 nations for veganism. Even the country's Health Ministry has taken initiatives to encourage residents to eat more green to limit carbon footprints. Besides, New Zealand is rich in fresh ingredients. And most of the delicious recipes you can try out don't need anything beyond the everyday ingredients. Also, these vegan dishes are full of balanced nutrients.
Let's spice up your plates with these 10 best easy-ingredient NZ vegan recipes, which even any meat lover would love!
10 Best Simple Ingredient NZ Vegan Recipes You Must Try
The summer's near! And that calls for comfort foods. Let's see how our folks in New Zealand enjoy the blessings of the season with colorful and tasty vegan dishes.
Breakfast
Breakfast Hash
Everyone would love this simple, sweet, and crispy potato recipe for a light, healthy breakfast. You'll need a prep time of 15 minutes and a cooking time of 45 minutes to prepare this dish.
First, heat the oven to 175°C. In the meantime, peel and cut 4 sweet and 4 russet potatoes. Sprinkle a little olive oil over the potatoes, then add the seasonings and toss until coated.
Then bake the potatoes for 45 minutes in the oven.
Fry some chopped onion and garlic in a pan. You can also add button mushrooms. Cook for 5–10 minutes, or until everything is browned and caramelized.
Once the onions are tender and the potatoes slightly crispy, combine everything and serve.
Chickpea Omelet
You can make this colorful and tasty recipe in just 10 minutes! In a mixing bowl, combine 1 cup of chickpea flour, 1 cup of water, 1 tablespoon of flaxseed (linseed) meal, 1 tablespoon of nutritional yeast, 1 teaspoon of turmeric, and 1/4 teaspoon of baking soda.
Add seasonings and herbs to your taste. Then, whisk it well until the batter has no lumps and leave it to rest for 5 minutes. Finally, heat a pan, add the batter, and you are ready to fry the omelet.
Lunch
Vegan Pizza with Fig and Mushroom
Trust me when I say you can make this creamy pizza without any cheese while keeping the taste alive.
Mix 2.5 cups of plain flour, 2 sachets of yeast, seasoning, and herbs together with oil and water to make the dough. Let it rest for 30 minutes.
Turn on the oven to 210°C. Then, roll the dough into a pizza shape. Paint the top with caramelized onion sauce and add the diced mushrooms and figs. Now, bake the pizza for 15–20 minutes, and you are done!
Green Banana Salad
This 20-minute vegan recipe will bring the authentic sweetness and freshness of New Zealand to your plates.
To prevent black spots from cooking on the bananas' skin, boil the bananas in a large amount of water with a bit of vinegar. Drain and let it cool when the skin is soft. Peel and slice them and place them in a bowl. Mix lemon zest and olive oil in a mixing bowl.
Finally, add chopped tomatoes, greens, vines with OTA, or other vegetables of your choosing. Toss in dried herbs or fresh basil, spring onions, and garlic until well-mixed.
Dinner
Coconut Curry with Tofu
This healthy, simple dinner dish will impress anyone! Sauté the onion, bell pepper, salt, and pepper with vegetable oil in a pan for about 4–5 minutes. Stir in the garlic, ginger, curry powder, turmeric, and cumin and stir until fragrant.
Now, stir in the coconut milk, smashed tomatoes, and tomato sauce over low heat. Combine the ingredients in a sauté and add the tofu.
After bringing the stew to a boil, reduce the heat to a simmer and cook for 5 minutes. Mix in the spinach, lemon zest, or lemon juice until wilted. Season with salt and pepper to taste. Garnish with fresh coriander and serve with rice.
Fresh and Vivid Vegetable Stir Fry
This colorful New Zealand dish goes great with both bread and rice. Fry the onion, garlic, and ginger until the onion becomes translucent. Fry the mushrooms for 5 minutes, stirring occasionally.
If the veggies become stuck, add a small amount of vegetable stock to release them.
After that, add broccoli, green beans, and cauliflower. They all cook in roughly the same amount of time.
Add the red pepper, courgettes (both cut), and bok choi after that. Continue to mix everything as you add seasonings like soy sauce or tamari soy. Garnish with sesame seeds and chopped coriander.
Desserts
Pineapple Compote with Ice Cream
This simple-ingredient dessert is the easiest among our NZ vegan recipes. Cut one pineapple into 1/2-inch slices after trimming and coring it. Melt the margarine in a pan over medium heat, then add the pineapple.
Cook for approximately 15 minutes, stirring occasionally, or until the pineapple begins to color softly.
The pineapple will release its juice, which will cook down before the fruit begins to brown. Cook/stir for 1 minute after adding the sugar and lime juice to the pan. Finally, serve it hot with vegan ice cream.
Banana Water Coconut Sago Pudding
This simple dessert will easily satisfy your tropical cravings. 1 cup of sago pearls soaked in water for 1 hour. Heat the coconut milk while adding the vanilla extract, or heilala. Drain the sago and mix it with the remaining ingredients in the saucepan.
Then, over medium heat, continually stir until thickened, being careful not to burn the bottom. Do not leave the pudding unattended.
When it has thickened and is ready, add a little coconut milk or cream to make it creamier. If necessary, add more water. Garnish with sliced bananas and toasted coconut.
Snacks and Dips
Beetroot Hummus
Fresh beetroot is available all over New Zealand. And, this 20 minute beetroot hummus recipe goes great with your chips and crisps.
Begin by steaming two beetroots. The roots are done if you can put a fork through them.
In a food processor or blender, mix the water of a chickpea can until it turns white and foams.
Blend in the beets and spices until completely combined. If necessary, add more water. And your delicious dip is ready!
Lemon Garlic Aioli
This 10 minute healthy dip will easily freshen up your taste buds. Firstly, blend 1/2 cup cashews, 1 garlic clove, 1 tablespoon sesame seeds, and 1/2 teaspoon sea salt in a food processor.
Add the lemon essential oil and blend once more for a few seconds until the mixture is smooth.
Remember to make the aioli ahead of time and refrigerate it overnight to fully thicken, though it tastes just as good when hot. Happy cooking!