NZBCSD – Healthy People, Healthy Planet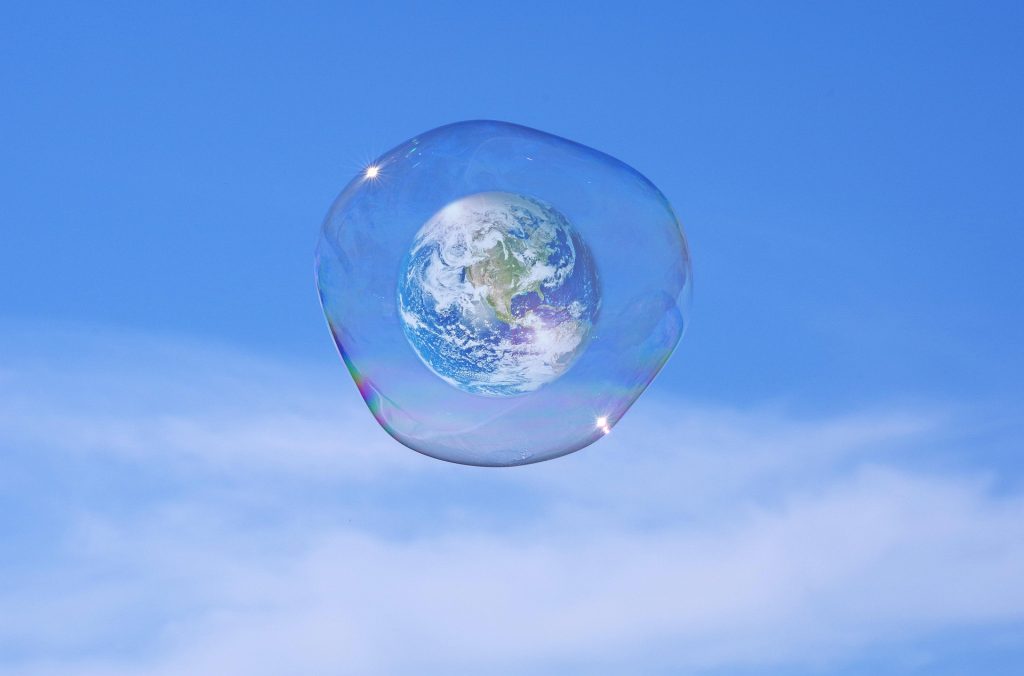 The stress on the natural resources of the G7 countries as they work to recover from the global recession is expected to increase unless they adopt proper policy measures. The picture is the same all over the planet.

Mother Earth is crying out for the need for reform as resources are running short. The pandemic showed us how poorly constructed today's cities are to handle daily living in times of crisis. The danger of disease and other medical conditions is increased in cities due to variables including high population density, proximity, and confined environments.
So many aspects of health can also be negatively impacted directly by each of these elements. The air is getting more toxic day by day, affecting our health directly. It has a huge risk potential for direct conditions such as respiratory and cardiac disorders, or implicitly such as through the effects of climate change and the increased likelihood of heatwaves.
Besides, environmental pollution is caused by a variety of factors, such as excessive food consumption, unhealthy diets, food scraps, unsustainable urban expansion, and an over-dependence on personal motor vehicles for transportation.
This can result in the suffering of our common homes and common families. However, as climate change effects become more pronounced and energy costs rise, making your house more environmentally friendly and sustainable may reduce your energy costs.
Governments around the world have declared goals such as "Net Zero Building" (NZB) that greatly reduce the carbon footprint in the environment and help protect the environment while saving money. Keeping your surroundings green and making Planet Nzb a reality can start right where you are. Thus, in today's post, we'll be looking at how you can make more sustainable choices and build a better planet for our future generations.
Why Meeting the Planet Nzb Goals Is Important
The term "sick building syndrome" is well known to the majority of us. It discusses instances in which building inhabitants complain of discomforts, including colds, eye irritation, scratchy throats, and migraines.
These problems seem to be related to the hours spent in a building and affect our well-being and productivity. However, this is an issue that has good potential to be resolved as a bi-product of reaching Nzb goals.
In many developed countries, buildings are behind the carbon emissions more than passenger cars. The good news is that by knowing what Zero Energy Building has to offer, practically any building owner can contribute to lowering carbon emissions. It entails deciding on a target for cutting carbon emissions and putting ideas into practice that advance the reduction aim.
The Zero Energy Building (ZEB), often referred to as a Net Zero Energy Building (NZEB), is a structure having net zero energy consumption, which means that the building's yearly energy demand is equivalent to the amount of sustainable energy produced on the property.
Additionally, it uses heat pumps, solar panels, and other high-efficiency insulation and windows off-site to generate renewable energy.
Things to Consider for Achieving Net Zero Building Goals
Meeting your Planet Nzb goals requires only your goodwill and thorough planning before you get started with your dream home. You can consider the five following aspects as you plan for a net zero building:
Minimize Building Carbon Emissions
The carbon produced by the manufacture of construction materials, whether you are creating a new structure or retrofitting an old one, is one of the main contributors to a building's carbon footprint. Building materials must be sourced, transported, and handled carefully both before and during construction to reduce carbon emissions even before they arrive at the project site.
Consider beginning by collaborating with manufacturers, suppliers, and vendors whose operations include sustainable principles. Furthermore, you may think about implementing cutting-edge building techniques, including prefabricated components, digital construction and design, and modularization, among others.
Prefabrication, VDC, and modularization all include the first stage of construction taking place off-site in a controlled setting where problems may be identified and fixed in advance.
Ensure Sustainable Lighting
LED lighting is now considered the industry norm for new buildings since it offers energy efficiency and reduces the use of hazardous substances.
LED lighting not only has a longer lifespan but is also possible to integrate with other building systems, leading to operational economies based on usage and ambient light. But it also contributes to lowering the upfront embodied carbon associated with construction.
Compared to incandescent and other outdated lighting options, LED lighting may significantly cut energy usage for retrofit applications.
Green Heating and Cooling Solutions
Energy use and carbon emissions are both crucial for maintaining indoor comfort for building occupants during different weather conditions. Fortunately, advancements in HVAC technology keep building inhabitants comfortable and reduce carbon emissions.
These innovations electrify the energy source used for cooling and heating to lower greenhouse gas (GHG) emissions. Building owners are encouraged in numerous Canadian provinces to switch from using natural gas to electrical energy.
This may be accomplished by efficiently heating the space using HVAC technology like heat pumps and geothermal energy. In order to reduce energy usage when an Nzb has massive cooling systems, it's also crucial to employ air-cooled chillers to take advantage of free cooling.
A reheat chiller is one way to successfully support the distribution of load inside your plant to heat or cool multiple flats at the same time.
Furthermore, reducing your building's total heating and cooling requirements as well as the accompanying energy consumption may be accomplished by properly managing the humidity levels. For instance, compared to other dehumidification methods, employing liquid desiccant dehumidifiers promotes air cooling and requires less energy.
Generating Energy from Renewable Resources On-Site and Off-Meter
To guarantee that the exchanges result in significant carbon savings, buildings must now take into account the interaction of receiving energy from the grid while providing power back.
When using fossil fuels to generate grid power, for instance, a building's design may try to minimize consumption by reducing and shifting peak electrical demand. Again, buildings located in locations with high-carbon electrical networks can reduce their carbon emissions by producing energy on-site from renewable sources.
As long as they replace the fossil fuel-fired power generation that is generally used to fulfill peak demand in low-carbon networks, they can also be successful there. In achieving the Planet Nzb goal, the storage of the energy must be taken into account while contemplating renewable energy generation.
Through a net metering agreement, which turns the building owner into a distributor of clean energy for the neighborhood distribution firm, building owners can create alternative power infrastructure with renewable solar energy.
Installing batteries locally to preserve the generated electricity for use by the same building is another option. In New Zealand, both options are appropriate for a wide range of building styles.
Investing in Sustainable Household Management
For a change, switching to environmentally friendly goods can even help minimize your carbon footprint and protect the environment. While it's about household management, you can also make a difference by making smart choices.
The following practices are entrusted with keeping up with the Planet Nzb goals, and adapting to them takes very little effort:
Keeping House Reparings Local
Though it may seem like a simplification, isn't it best to consider local contractors when your house needs work? Why hire a professional who must go 60 kilometers to fix your boiler when there may be someone nearby who will do it for less money and without having to travel mile after mile?
This ensures a lesser chance for air pollution, while also enriching the local economy.
Color the Walls in Water-based Paintings
Choose water-based paints with natural pigments while painting the house. The majority of paints used today for home decoration are oil-based and aren't as environmentally friendly as they should be.
Furthermore, water-based paints have a more vibrant color palette and are more visually appealing.
Turn Food Waste into Compost
You can compost any leftover food or kitchen waste. Many renovating and DIY stores sell compost bins at extremely low prices, and some garbage collection companies offer to provide them to homes for free to put in their kitchens.
Scrape any old or leftover meal into them and just leave it alone. It will eventually transform into beneficial compost that may be utilized in gardens.
Recycled Furniture Is the New Green
Don't visit a big-name furniture store to get the newest and hottest items! The industry is seeing an increase in furniture constructed from recycled wood or other products, which is more environmentally friendly than buying brand new. While you are still receiving a brand-new item, it has been created with care using materials that may have otherwise been thrown away or dumped in a landfill.
If you need to buy larger pieces of furniture, check out auction sites or auction houses. Older, pre-owned products frequently just require minor upkeep and can often give a family many more years of good wear. A major department store is not nearly as exciting to browse as an antique shop!
Buy E-labelled Energy Efficient Appliances
Last but not least, always invest in eco-friendly home appliances, whether they are kitchen accessories or vacuum cleaners. To assist consumers in choosing the most energy-efficient appliances, the EPA created the Energy Star label. This mark enables you to find goods that function well while reducing your power costs.
The label will frequently provide an estimate of the amount of money you might anticipate saving, allowing you to plan for the future, and contribute to environmental protection. You will find products such as energy-efficient green windows, washers, dryers, and even refrigerators for your smart, eco-friendly home.