Green gym equipment for outdoor training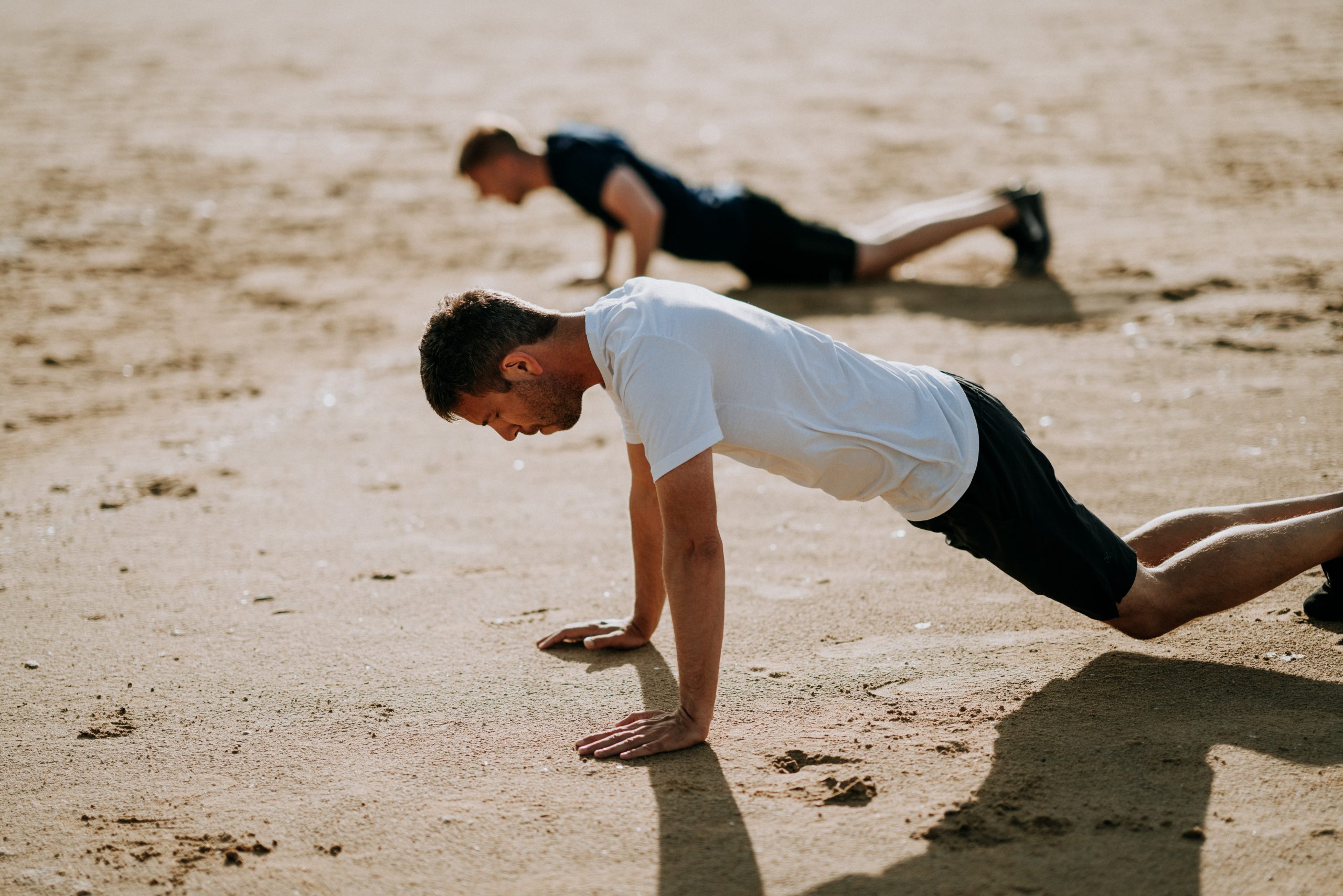 Those of us who are aware of our environmental impact can find our training sessions challenging; it's a sad fact that most gym tools are made of unsustainable, unrecycled materials that take a toll on the planet. Unfortunately, finding an environmentally friendly gym in the neighbourhood we live in might simply prove impossible.
Luckily, there's a simple solution: training outdoors. It's easy to choose natural materials like wood for the construction of green gym equipment for outdoor use. Moreover, exercising out in the open is super fun!
Outdoor training: the greenest thing there is 
From wintertime workouts to yoga flow in the garden, we all have a favourite outdoor activity. Pick up the pace with eco-friendly exercise tools that help you get your cardio, functional training, recovery and stretching done – like a collapsible yoga mat and ecological rubber bands in all sorts of different colours and shapes.
And if you have more time on your hands, consider building your own outdoor exercise parlour full of green gym equipment!
How can you train with outdoor training tools? 
Many green exercise tools can easily be used in the garden, in the nearby park or wherever you happen to be. Use a pressure point ball in your mobility exercises for recovery and relaxation. Eco rubber bands can be attached to a pole in an outdoor playground, around a tree branch or in a doorway. Now you can exercise wherever you are – and save the planet doing so!
Wooden outdoor gym – green exercise equipment 
Wooden gyms blend in well with nature and are an excellent addition to running trails or other activity areas. They are made of environmentally friendly wood, such as larch, or pressure-treated wood that can withstand being left outdoors year after year.
If you're looking for green gym equipment for your community or sports club, know that wooden outdoor gyms are well suited to be placed along exercise trails and in park environments. The range of outdoor gyms and equipment is wide and can be adapted and positioned to meet any need.
Building wooden gyms 
Wooden outdoor gyms are suitable for schoolyards, preschools, parks, playgrounds, picnic areas, golf courses, camping sites, exercise trails, dog parks and other places where you need durable, robust outdoor products with high quality and longevity. Of course, you can easily build one in your garden as well.
Green gym equipment for outdoor use can be put together to suit your needs and circumstances and is often available in several different price ranges and levels.
Which exercise equipment is best? 
No one piece of equipment is better than another, but it's good to think about how to get the most out of your outdoor gym. The rule of thumb is to choose exercise equipment that can be used by as wide a range of people as possible. In other words, you want versatile products that challenge a wide range of users with varying physical abilities. There should be gym equipment for beginners as well as experienced exercisers and people with disabilities. You should try to have exercise equipment so that many different movements and muscle groups are exercised. The best are those gyms that offer a variety of exercises for the whole body.
Make the most of the exercise space 
Before ordering green gym equipment, you first need to review the surface to make sure you get the most out of it. Some gyms offer workout stations with several pieces of fitness equipment in one product, while other outdoor gyms have the workout area divided into individual stations. For example, the station version works particularly well along an exercise trail. Both solutions are good. Which one to choose depends on the environment and the type of gym you want. It may also be useful to take parking into account when planning the location of the gym, which must be easy to get to.
4 general tips for more sustainable exercise 
It's not easy to get regular exercise, let alone while also considering the environment. But with a few simple remedies, you can sprinkle some sustainability thinking over your workouts without having to make any big changes.
Sustainable materials 
Many people are motivated to buy new workout clothes, in which case one tip is to look for garments made from more sustainable materials such as recycled polyester and polyamide and organic cotton. If you find that plastic exercise gear doesn't feel so fresh, more and more exercise accessories are now available in more environmentally friendly materials.
Maximise the life of your workout clothes 
Exercise clothes easily become a wear-and-tear item that we quickly replace. By taking good care of your clothes, repairing holes, and washing as directed, you can maximise the life of your clothes. Invest in comfortable, good quality training clothes. You'll be more likely to last longer, saving both money and the environment.
Want to get rid of old clothes? Give them away, take them to a second-hand shop or a clothing collection.
Ditch the gym card – work out outdoors 
Parks are great gyms! Plus, you get fresh air and vitamin D for free. Do step-ups on a staircase, use park benches for push-ups and swings for the plank. With brogues on your shoes and the right clothes, exercising outdoors in winter is also great. Take advantage of outdoor gyms if you have one nearby. Free and open 24 hours a day – can it get any better?
Want to work out at home without any equipment? Then YouTube is a great source to turn to. There's everything from yoga to HIIT classes and dance. Or – as we've suggested – build your own wooden gym in your garden if you can!
Multi-use products 
A super simple way to save money and help the environment is to invest in a reusable water bottle instead of a disposable one.